Where would our opportunities be, in this big-data driven society?
How far could blockchain change our lives?
What would the Mobility 4.0, what futurologists predict, be like?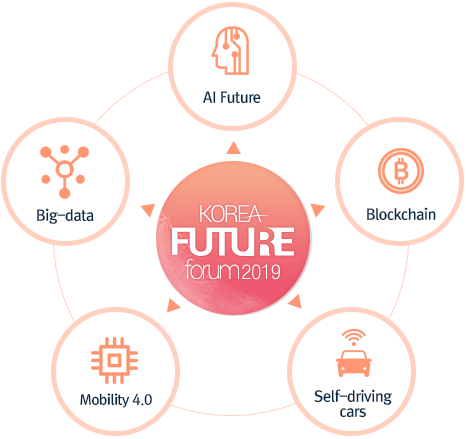 New technologies such as Big Data, Artificial Intelligence (AI), self-driving cars and Blockchain are shaking the traditional foundations of society and industry to the core.

That is why News1 Korea would like to focus on Digital Transformation that would entirely change the dynamics of our business, at this year's Korea Future Forum (KFF 2019).

Digital Transformation creating a paradigm shift in markets is leading future industry and political, economic, sociocultural innovations. It ultimately seeks to foster an ecosystem that allows humanity prosper and benefit from efficiency.

KFF 2019 would deliver you the most relevant information on what kind of changes we as individuals, businesses, and countries will face through the organic relationship between the technologies that the fourth industrial revolution would bring.